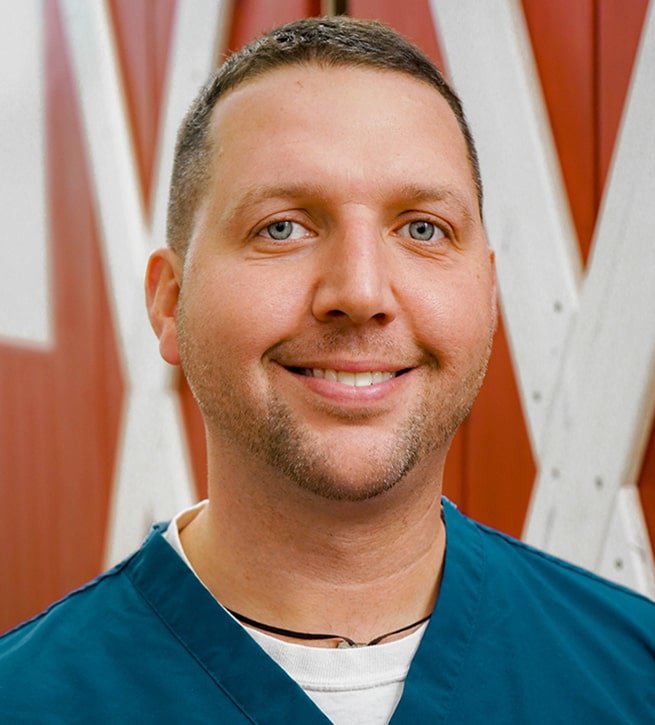 Dr. Ryan Basler, DDS
Specialist in Dentistry for infants, children, teens, and patients with special needs.
Dr. Ryan Basler graduated from Albion College in 2002 and received a Bachelor of Science in Biology. Dr. Basler continued his education at Marquette University in Milwaukee, WI, where he received his Doctor of Dental Surgery. While at Marquette, Dr. Basler was vice-president of Give Kids a Smile, a program that sent dental students into schools to educate and perform sealants on young children. While in dental school, he also volunteered his dental services to underprivileged patients in Guatemala.
His years of volunteer work with children led him towards the path to becoming a pediatric dentist. He completed a general practice residency in Providence, Rhode Island, where he primarily treated children. He then moved to Buffalo and completed his pediatric dental residency at Children's Hospital of Buffalo. After completion of the residency, Dr. Basler and his family moved back to Michigan where he is now a partner at Kalamazoo Pediatric Dentistry.
Dr. Basler is married to his wife, Jeselyn. They have eight children: Brooks, Bella, Bracken, Braelynn, Bennett, Blaise, Bryce, and Brogen. When he is not working, Dr. Basler enjoys spending time with his family and being involved in his church. His hobbies include hunting, fishing, and playing a variety of sports.
Give us a call today at (269) 343-5386!