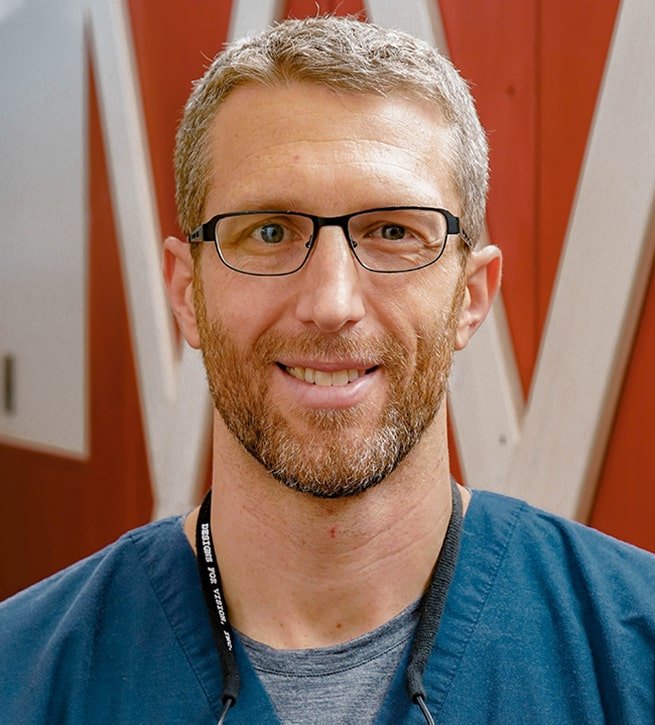 Dr. Nathan van Hofwegen, DDS
Specialist in Dentistry for infants, children, teens, and patients with special needs.
Dr. Nathan van Hofwegen graduated from Hope College with a Bachelor of Arts in Spanish. Upon graduation, he relocated to the University of Iowa, where he earned his Doctor of Dental Surgery. He was then commissioned as an officer in the United States Air Force Dental Corps and proudly served our country for three years, after which he was honorably discharged.
Dr. van Hofwegen received his certificate for Advanced Education in Pediatric Dentistry from the University of Minnesota. He worked closely with providers from Amplatz Children's Hospital while practicing dentistry for children. He joined the Kalamazoo Pediatric Dentistry team in 2016.
Dr. van Hofwegen and his wife Laura have five children: Adrian, Asher, Cael, Mae, and Reuben. They enjoy the great outdoors, reading together, and church activities.